Body Contouring Specialist in Scottsdale, AZ
Body contouring can eliminate fat, shape areas of the body, and tighten skin. Learn the benefits of body contouring treatments at Infinite Wellness Hormone Specialists Clinic. For more information, call us today or schedule an appointment online. Our clinic is conveniently located at 7373 N Scottsdale Road, Suite B270, Scottsdale, AZ 85253.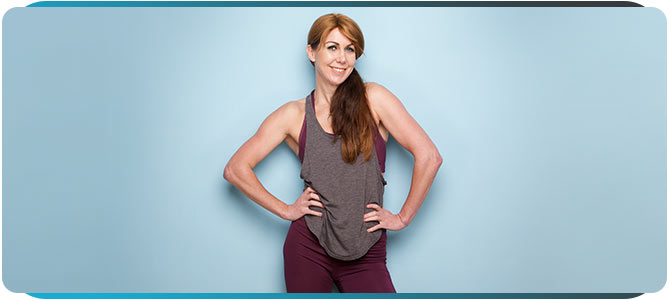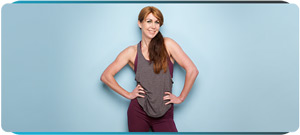 Table of Contents:
What is contour light?
How does contour light work?
How long does contour light therapy last?
What are the benefits of contour light?
Our treatment information:
What is contour light?


Contour Light is an FDA-cleared LED-based light therapy system that uses red and infrared light to slim and contours certain areas of the body that have become resistant to diet and exercise. The device is cleared for those areas that typically build up stubborn pockets of fat, namely the waist, hips, thighs, back, upper arms, neck, and chin. It uses specially designed pads to deliver the treatment and is the only device of its kind to be cleared by the FDA for inch loss, as well as being proven to be effective in an IRB-reviewed clinical study. LED light therapy has also been shown to promote a natural response within cells based on the wavelength of the light energy used and the type of cell it reaches. Both the infrared and mid-600nm wavelengths used in Contour Light have been used in a wide range of therapies that promote some form of healing response and have also been cleared by the FDA for the temporary relief of minor joint and muscle pain, arthritis, muscle spasms, and stiffness, and helps to relax muscle tissue and temporarily increase local blood circulation.
How does contour light work?


A Contour Light session is safe and pain-free and involves no heat or discomfort for the client. It delivers two powerful and effective light frequencies – mid-600nm and infrared light – via high-powered surface-mounted microchip LEDs embedded into a soft, flexible pad that can be applied to any area of the body. The specific wavelengths used to cause the fat cells in the treated area to release their contents into the bloodstream, resulting in inch loss and spot reduction in those certain areas of the body.

The patented reflective coating unique to Contour Light causes the light that would normally bounce off the skin to be reflected back into the tissues, resulting in the light staying on those areas for longer. This results in the body retaining a much higher level of light energy than with other similar devices, and clinical studies have shown that this light initiates the response in the fat cell, which causes it to release its contents and subsequently deflate. During the first 15 minutes of treatment, the fat stored inside the fat cell begins to liquefy causing the cell to open and release its contents. After about 20 minutes the cell will have completely emptied and collapsed. The fat that has been released into the bloodstream is processed by the lymphatic system and eliminated from the body, via the liver, in normal bodily waste. 
How long does contour light therapy last?


Each Contour Light therapy session lasts approximately 30-45 minutes and most treatment plans will involve between 12 and 20 sessions. The results can be long-term as long as the individual commits to a healthy lifestyle and follows the instructions and guidelines given to the following treatment.
What are the benefits of contour light?


LED and red light therapy has become a popular way for people wanting to eliminate body fat and improve their contours, but there are other benefits to be had from a Contour Light treatment: 

• It improves circulation, thereby:
1. Reducing muscle spasms
2. Increasing energy
3. Relieving symptoms of neuropathy
• It relieves painful joints and muscles
• It reduces acne blemishes
• It stimulates collagen which in turn reduces wrinkles and improves the texture of the skin
• It promotes healthy thyroid function
Our treatment information:


Contour light:

FDA cleared Red Light Therapy for fat loss.
• Single session: $110 (30 min)
• Package of 6 Sessions: $594
• Package of 10 Sessions: $935
• Package of 20 Sessions: $1760
 
Abdominal tone:
• EMS Stimulation for abdominal muscle toning (FDA Cleared and Indicated treatment for diastasis recti (abdominal muscle separation postpartum.)

Recommended treatment:
• 6 Sessions, 1-2 weeks apart.
• Maintenance session every 3-6 months as needed to maintain tone

Price:
• 6 sessions = $1500
• Single Maintenance session: $250

If you would like to know more about Contour Light, or any of the other services we provide, contact Infinite Wellness Hormone Specialists today! We look forward to meeting you! We serve patients from Scottsdale AZ, Tempe AZ, Mesa AZ, Paradise Valley AZ, Chandler AZ, and Phoenix AZ.