Semaglutide Injection for Weight Loss in Scottsdale, AZ
Semaglutide is a new-age medication that aids in weight loss and controlling blood sugar levels. At Infinite Wellness Hormone Specialist, Dr. Vanessa Mack (Dean) will support you in your weight loss journey and provide you with the tools for long-term success. Contact us today to see how Semaglutide injections can help you achieve sustainable weight loss or schedule an appointment online. We are conveniently located at 7373 N Scottsdale Road, Suite B270, Scottsdale, AZ 85253.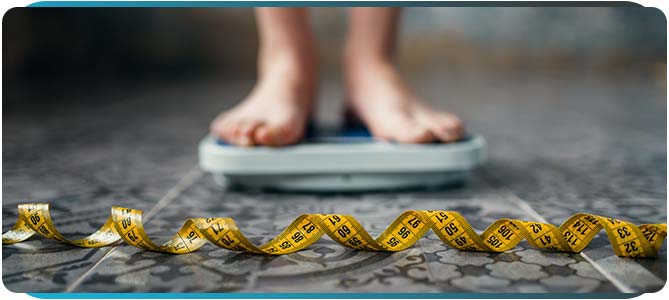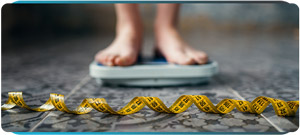 Table of Contents:
What are Semaglutide injections?
How do Semaglutide injections work?
What are the benefits of Semaglutide injections?
Who qualifies for Semaglutide injections for weight loss?
It can be very difficult to lose and maintain a healthy weight. One of the most effective and successful ways to go about a weight loss journey involves medical weight loss treatment plans created by a medical professional that is aware of your entire medical history, any health concerns, and what is realistic for you and your lifestyle. Having a medical professional involved in your weight loss journey helps to ensure primarily that you are approaching weight loss as healthily as possible and are checking in with someone who values your health and safety above all else throughout the process. They also provide a support system and someone who can hold you accountable to encourage you to take the best possible care of your body and get to a point where your weight is attainable and manageable.
What are Semaglutide injections?

Semaglutide injections are most commonly used for those diagnosed with type 2 diabetes. The medication works by increasing the production of insulin in your body which aids in decreasing the overall sugar that is released into your body and blood. It then slows down your digestive processes. Semaglutide has also been shown to help lower heart attack and stroke risk in those who have been diagnosed with type 2 diabetes. This medication is typically prescribed following a treatment care plan that includes diet and exercise to ensure health conditions are safely and properly managed. It has also been shown to lower the risk of strokes or death for both those suffering from type 2 diabetes and cardiovascular disease.
How do Semaglutide injections work?

Semaglutide injections help manage type 2 diabetes by working similarly to the pancreas in creating insulin to compensate for the pancreas in regulating blood sugar levels. It also causes a gastric delay, essentially slowing down the time it takes for you to digest food, which can make you feel fuller for longer. As such, it is commonly used both to aid in the management of type 2 diabetes and obesity related medical conditions. It is an injection of 2.4 mg of Semaglutide under the skin only needed once per week as it lasts longer in our systems than the naturally produced insulin from the pancreas. Most patients will experience the effects of the medication within the first couple of weeks of administration.
What are the benefits of Semaglutide injections?

Even though Semaglutide injections were primarily created to help patients manage their type 2 diabetes, many doctors will prescribe it as a form of weight loss medication. Since it helps the body to produce as much insulin as the body needs, it helps the body regulate how the sugar is processed. It also effectively slows down the digestive process, meaning that the metabolic rate in users will increase as well. This slower digestive aids in weight loss because it makes the user feel fuller for longer as it acts as an appetite suppressant. It is important to note that while this has been shown to have incredible weight loss results, it should be used within a treatment care plan that potentially also involves diet and exercise regimens, and it closely monitored by a health care professional that is aware of the medical history and lifestyle habits of the patient.
Who qualifies for Semaglutide injections for weight loss?

Weight loss medication is not recommended to those without a prescription or guidance from a medical professional. It should also not be used by those younger than 18 years of age. Many doctors will prescribe Semaglutide injections as part of a weight loss treatment plan that also includes a diet plan and exercise regimen that has been customized based on the needs, risks, and existing health conditions of the patient. It is not recommended for those who have a BMI of less than 30 kg/m2, or 27 kg/m2 with an underlying health condition that is directly correlated to their weight. If you are interested in using any sort of weight loss medication to help kick start your weight loss journey and get back to a healthy lifestyle, you will need to do so through the help and support of a medical professional to ensure it is done safely and effectively.
 
Semaglutide injection for weight loss is available at Infinite Wellness Hormone Specialist. We serve patients from Scottsdale AZ, Tempe AZ, Mesa AZ, Paradise Valley AZ, Chandler AZ, Phoenix AZ, and BEYOND!