Your First Visit at Infinite Wellness Hormone Specialists in Scottsdale, AZ
What to expect on your first visit to our clinic? Our team of experienced and well-trained professionals welcomes you to come and visit us to learn more about the conditions and therapies we offer. For more information. Call us or schedule an appointment online! We are conveniently located at 7373 N Scottsdale Road, Suite B270, Scottsdale, AZ 85253. We serve patients from Scottsdale AZ, Tempe AZ, Mesa AZ, Paradise Valley AZ, Chandler AZ and Phoenix AZ.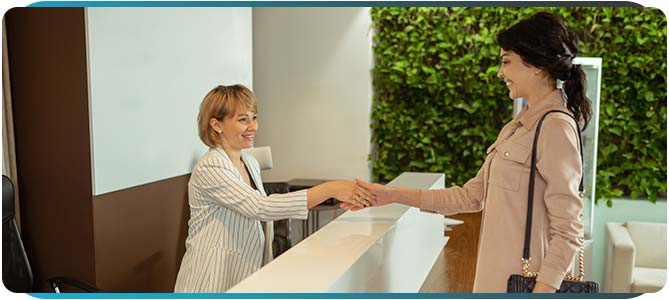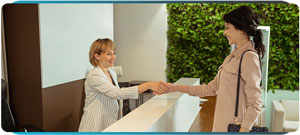 After scheduling your first visit, our staff will help to facilitate and ensure that you have the proper labs drawn, paperwork done and medical records requested prior to your visit with Dr. Vanessa Mack (Dean). We will send you paperwork that you can choose to fill out at home prior to your appointment or arrive 30 min early to fill out the paperwork in our office prior to your appointment. Dr. Vanessa Mack (Dean) will review your labs and new patient paperwork prior to meeting with you to ensure she knows as much about your health history as possible prior to meeting her. She will request previous pertinent medical history from you or your previous medical providers if and when needed. Your first visit will include a 45 min consultation with Dr. Vanessa Mack (Dean) where you will review your history, symptoms, risk factors and goals in great detail and come up with a treatment plan. Dr. Vanessa Mack (Dean) will help to determine the best form of bioidentical hormone replacement therapy for you and if indicated and desired you will have your pellets inserted at your first appointment.