Hormone Imbalance Specialist in Scottsdale, AZ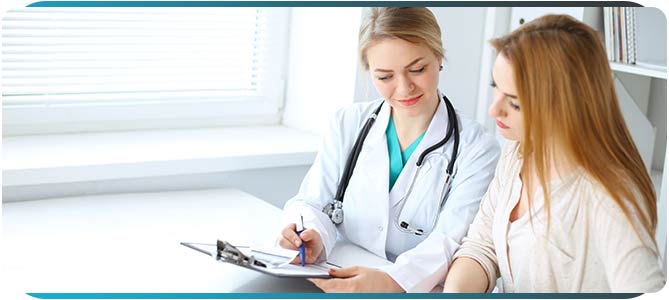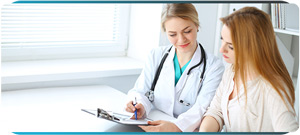 Table of Contents:
What is hormone imbalance?
What are the symptoms of hormone imbalance?
What are the causes of hormone imbalance?
What happens if I don't go to the doctor for hormonal imbalance?
Hormones play a central role in your overall health. Knowing the signs or symptoms of a hormonal imbalance can help you correct problems and give you a much more healthy and energetic life. Your signs and symptoms will be dependent on which glands are not functioning properly or which hormones are out of balance. Seeing a hormone specialist address these can be an important step to good health.
Dr. Vanessa Mack (Dean) at Infinite Wellness Hormone Specialists can help you determine if there is a need to address a hormone imbalance. As a naturopathic doctor, she can help you regain your hormonal balance and live a healthier life.
What is hormone imbalance?

Hormonal imbalance happens when there is too little or too much of a hormone in the bloodstream. The role of hormones as messengers or regulators in the body is essential for the proper functions of many of the body's organs and tissues. Hormones are produced by the glands of the endocrine system.

Hormones are essential in regulating most major bodily functions. Hormones regulate metabolism, growth, blood pressure, reproductive functions, and mood and stress levels. Imbalances in steroids, insulin, growth hormones, and adrenaline affect women and men alike. The main hormonal changes women experience are with progesterone, estrogen and testosterone. Men also experience changes and imbalance in both estrogen and testosterone levels.
What are the symptoms of hormone imbalance?

Symptoms of hormone imbalance can vary according to the gland that is affected and whether a person is male or female.

In women, there are a number of symptoms that can be indicators of a hormonal imbalance. Women can experience symptoms of hormone imbalance such as mood swings, changes in menstrual cycles, hot flashes, night sweats, insomnia, vaginal dryness, loss of interest in sex, weight gain, muscle loss, vision changes and more. Men experience many of the same symptoms but primarily experience weight gain, low libido, foggy thinking, lack of motivation, erectile dysfunction, muscle loss, mood swings and trouble sleeping. Dr. Vanessa Mack (Dean) specializes in helping men and women through this period of life when hormones decline is inevitable with age.
What are the causes of hormone imbalance?

There are numerous causes for hormonal imbalances. Everyone will experience these from time to time in their lives. The most common reason for hormonal imbalances is endocrine glands not functioning properly. Endocrine glands are specialized organs that produce, store and release hormones into the bloodstream. There are several of these glands located throughout the body.

Medical conditions can have an impact on the endocrine glands. Lifestyle habits or environmental factors may also play a role in creating an imbalance in the hormones. There are numerous medical conditions that can affect hormonal balance. The more common of these are diabetes, thyroid problems, Addison's disease, hyperglycemia or hypoglycemia, certain types of cancer, or even cancer treatments.

Other causes for hormonal imbalance can come from chronic stress, poor diet, being overweight, hormone replacement or birth control, abuse of anabolic steroids, or exposure to the toxins of the world, like pollution, pesticides, and herbicides.

Hormone imbalances will happen at various times of life.

While there are many causes of hormone imbalance, the majority of Dr. Vanessa Mack's (Dean) patients are experiencing age-related hormone decline and seek treatment for a better quality of life and better health outcomes.
What happens if I don't go to the doctor for hormonal imbalance? 

Allowing a hormonal imbalance to go untreated can lead to some serious medical conditions. Diabetes is probably the greatest health concern for Americans and left untreated leads to many different health problems and can complicate medical issues from other causes. High blood pressure, high cholesterol, and heart disease can be caused by hormonal imbalances, as well. Women lose nearly 50% of their bone density after menopause as a result of low estrogen levels in the blood stream. Hormone replacement therapy can prevent further bone loss and help with new bone formation.

There are medical conditions that we may be less familiar with that are caused by hormonal imbalances. Depression and anxiety can have a connection, as well as neuropathy.

Some of the issues that come with age like osteoporosis, urinary incontinence, and loss of muscle mass can be attributed to hormonal imbalances.

Hormonal imbalances that are left undiagnosed and untreated can lead to a decreased quality of life and maybe even the shortening of life. Hormonal imbalances that go undiagnosed can create complications with other medical conditions, making recovery from those diseases much more difficult.

If you or a loved one have a hormone imbalance, come see the professionals at Infinite Wellness Hormone Specialists in Scottsdale AZ. We serve patients from Scottsdale AZ, Tempe AZ, Mesa AZ, Paradise Valley AZ, Chandler AZ, Phoenix AZ, and BEYOND!