Hormone Replacement Therapy Specialist in Scottsdale, AZ
If you are suffering from erectile dysfunction, Hormone Replacement Therapy may offer the solution you've been looking for. Dr. Vanessa Mack (Dean) at Infinite Wellness Hormone Specialists provides comprehensive and specialized care. Contact us today for more information or visit us online to book an appointment. Our clinic is conveniently located at 7373 N Scottsdale Road, Suite B270, Scottsdale, AZ 85253.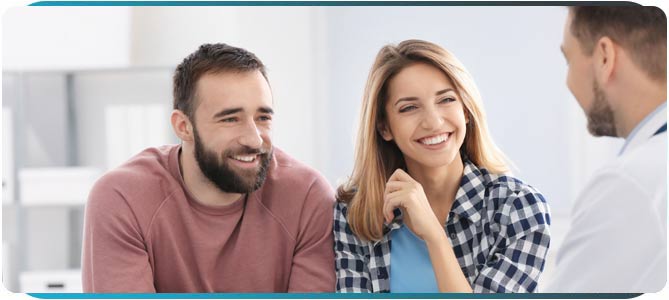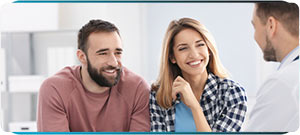 Table of Contents:
What is erectile dysfunction?
What causes erectile dysfunction?
When should I visit a doctor?
What questions should I ask my doctor?
How is erectile dysfunction treated?
What is erectile dysfunction?

Erectile dysfunction is the inability of a man to initiate or maintain an erection for sexual relations. Men of any age can suffer from erectile dysfunction, although it is most commonly found in men over the age of 65. For a man to maintain an erection, blood needs to be able to flow into the penis and stay there until an orgasm is achieved. Men may experience erections from time to time that aren't a cause for concern. If the issue persists or is happening frequently, they can schedule an appointment with their doctor to get checked out for a potential medical issue that can be causing the problem and receive treatment if needed and available.
What causes erectile dysfunction?

Erectile dysfunction is most commonly caused by a medical issue that affects the blood vessels and blood flow into the penis. Blood flow can be disrupted by a number of factors including atherosclerosis, or a hardening of the arteries, that has been linked to smoking, obesity, diabetes, high cholesterol, and high blood pressure. It is important to see a doctor if you are experiencing persistent erectile dysfunction as it could be an indication of a more serious health condition such as heart disease.

Other common causes of ED include:

Erectile dysfunction may also be caused by other factors such as drugs, mental health issues, nerve damage, hormonal imbalance, or chronic liver and kidney disease. Some types of medications for the treatment of high blood pressure, pain, or prostate cancer and antidepressants can cause erectile dysfunction issues. Other substances that can cause erectile dysfunction include alcohol, illegal drugs, and tobacco. Mental health issues such as depression and anxiety can lead to a lack of sexual desire that can cause erectile dysfunction, as well as a stroke or low testosterone. Diabetes, multiple sclerosis, radiation therapy, pelvic trauma, spinal cord injuries, and pelvic or prostate surgery can cause damage to the nerves responsible for communication from the brain to the penis, resulting in erectile dysfunction. Erectile dysfunction can also be caused by hormonal imbalances such as high prolactin, low testosterone, and abnormal thyroid hormone levels. Chronic liver and kidney disease affect the nerves, hormone levels, and blood vessels.
When should I visit a doctor?

You should visit a doctor if you have been experiencing symptoms for more than two months. The doctor will ask a series of questions to help them determine what the cause could be based on when the symptoms started, if you have had any illnesses or injuries that could be causing your symptoms or if you have had changes to your lifestyle, stress levels or health recently. Your doctor will also want to review any and all medications that you are taking and will perform a physical exam. From there, the doctor might want to send you for additional testing for hormones, cholesterol, and blood sugar, as well as possibly checking the kidneys and liver.
What questions should I ask my doctor?

You will want to thoroughly discuss your diagnosis and treatment options with your doctor, so it is important to ask the right questions. First of all, you will want to know what is causing your erectile dysfunction. Knowing what is causing it will help you understand if there are easy changes you can make to correct the issue or if there is a larger issue at play that is going to require further medical testing and treatment. Then you will want to know what your treatment options are, and the risks and benefits associated with each option. This will help you make a choice on which treatment is the best course of action based on your lifestyle. And lastly, you'll want to know if further testing or consultation with a specialist is needed to get to the source of the issue and get the right treatment.
How is erectile dysfunction treated?

Erectile dysfunction can be treated through various treatment options. When it comes to ED, there are various therapy methods available, some of which are far superior to others. Many men are familiar with testosterone shots and creams/gels, but bioidentical testosterone pellets are Dr. Vanessa Mack's (Dean) preferred way of testosterone therapy for a variety of reasons. Testosterone pellets for males, which have been available for years, are undoubtedly the most superior form of testosterone replacement on the market today. Because it needs a highly trained and knowledgeable physician to deliver and personalize the treatment to each unique patient, this treatment has been less popular. We'll bring you in to assess your current condition, and work with you to discuss your treatment options to develop a plan that meets your unique needs. We serve patients from Scottsdale AZ, Tempe AZ, Mesa AZ, Paradise Valley AZ, Chandler AZ, Phoenix AZ, and BEYOND!