4 Questions to Ask About Mounjaro Medical Weight Loss
Mounjaro is generally safe for weight loss in individuals who are overweight or living with obesity. To get more information about Mounjaro weight loss visit us today at Infinite Wellness Hormone Specialist. Dr. Vanessa Mack (Dean) provides comprehensive and specialized care. For more information please contact us or book an appointment online. Our clinic is conveniently located at 7373 N Scottsdale Rd Suite B270, Scottsdale, AZ 85253.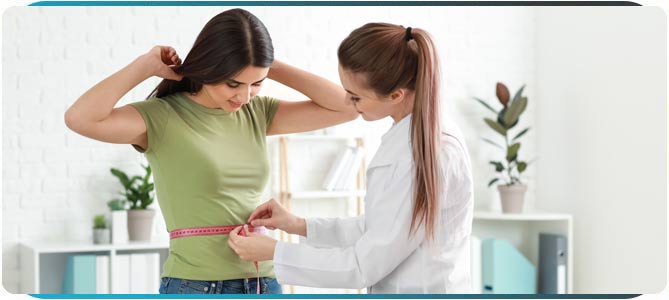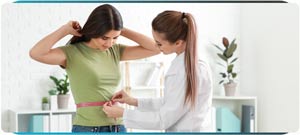 Table of Contents:
Can anyone get Mounjaro for weight loss?
How quickly do you lose weight on Mounjaro?
How much weight can you lose with Mounjaro?
How do you qualify for Mounjaro weight loss?

Medical weight loss programs are one of the safest, most effective, and sustainable means of losing and keeping off excess weight. It is very common for patients to struggle to lose that excess weight on their own, continuing to increase the health risks associated with carrying that excess weight that places strain on the entire body. The addition of a medication such as Mounjaro in a weight loss program further supports patients in successfully achieving a healthy and manageable weight, improving their overall health as effectively as possible.
Can anyone get Mounjaro for weight loss?

Mounjaro can only be accessed by patients who have received a prescription from a licensed medical provider, but it can be prescribed to treat a number of health conditions, including weight loss. The original function of Mounjaro was to be prescribed to patients diagnosed with type 2 diabetes to help them manage their blood sugar levels, but it was quickly noticed that the medication had significant positive effects in assisting those who were considered to be obese or overweight in shedding that excess weight. It is still predominantly used as a type 2 diabetes medication but is now regularly prescribed off-label for medical weight loss after providing continuing positive results for patients who are suffering from weight-related health conditions in helping them to lose that excess weight as efficiently as possible.
How quickly do you lose weight on Mounjaro?

The rate at which patients are able to lose weight while taking Mounjaro for weight loss heavily depends on how closely they are following the other components of their weight loss program as well as how well the patient's body responds to the medication allowing them to continue to increase the dosage. In most cases, patients will be able to lose a significant amount of weight within one year of being on Mounjaro, but this timeline can be quite a bit faster if the patient is maintaining a calorie deficient diet and is regularly exercising as that will substantially support the weight loss program as a whole. It is very common for patients to start to see weight loss results within a few weeks of starting the treatment, but it will likely need to be taken longer-term (often closer to 18 months) before patients will reach their goal weight, depending on how much excess weight the patient is carrying and is recommended to lose.
How much weight can you lose with Mounjaro?

While the results will vary a bit from patient to patient, studies and first-hand experiences have shown that Mounjaro provides reliable and substantial weight-loss results for the majority of patients. The average weight loss for adults while taking Mounjaro is to lose around 25 pounds in one year, with those who are able to safely take the maximum dosage of the medication achieving more substantial weight loss results throughout that same timeline. Typically speaking, patients can lose around 25% of their total body weight by the end of their treatment plan, often taking the medication for around 18 months, varying depending on how the patient responds to the medication and the recommendations of the medical provider that is prescribing the treatment. The weight loss results provided by taking Mounjaro will typically be substantially improved by maintaining a strict diet and exercise regimen that allows for the patient to be in a caloric deficit, forcing the body to burn the excess stored fat or energy with the support provided by the medication.
How do you qualify for Mounjaro weight loss?

The qualifications for patients to be prescribed Mounjaro as part of a medical weight loss program will be very similar to all other weight loss medications available on the market, ensuring that it is only prescribed to those who are struggling in managing their weight and would benefit from the addition of medication. In order to be prescribed Mounjaro for weight loss, patients must be classified as obese or overweight with an accompanying weight-related health condition by a medical provider. To be considered obese, patients must have a BMI (body mass index) of 30 or higher, with being overweight including those who have a BMI of 27 or higher. Associated weight-related health conditions include type 2 diabetes, high blood pressure, and high cholesterol. As with all medications, Mounjaro comes with its own potential risks and side effects, and may come with some drug interactions, so ideal candidates will be well-informed of all necessary information regarding the treatment and will have confirmed with their physician that any potential drug interactions have been acknowledged and managed. If you have any more queries regarding our services, call us now. We serve patients from Scottsdale AZ, Tempe AZ, Mesa AZ, Paradise Valley AZ, Chandler AZ, Phoenix AZ, and BEYOND!