Mounjaro Tirzepatide Injections for Weight Loss in Scottsdale, AZ
Mounjaro (generic name: tirzepatide) is the newest injectable medication for the treatment of type II diabetes and obesity. At Infinite Wellness Hormone Specialist, Dr. Vanessa Mack (Dean) is knowledgeable in the newest and most effective methods of weight management. Contact us today for more information or schedule an appointment online. We are conveniently located at 7373 N Scottsdale Road, Suite B270, Scottsdale, AZ 85253.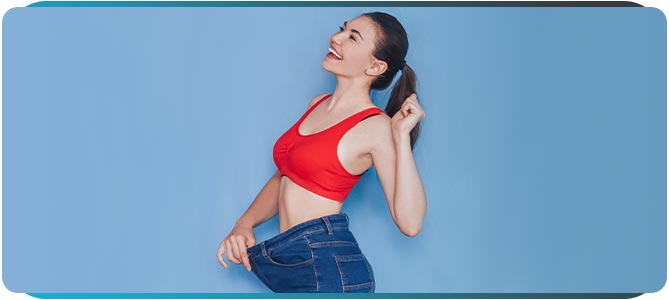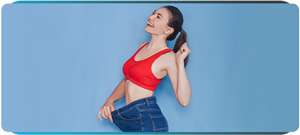 Table of Contents:
What are Mounjaro tirzepatide Injections?
How do Mounjaro tirzepatide Injections Works?
What are the benefits of Mounjaro tirzepatide injections?
Who qualifies for Mounjaro tirzepatide Injections for weight loss?
It can be more and more difficult to manage our weight as we age. Medical weight loss treatments are one of the most successful and safest options out there to ensure that you are doing everything you need to do to shed unhealthy extra weight while under the supervision and care of a medical professional. Medial weight loss treatment plans typically involve the combination of diet, exercise, and weight loss medication to make sure that you are able to lose weight, and sustain the weight loss. Mounjaro tirzepatide injections are one of the leading medications that have shown to be incredibly effective in helping many people lose weight.
What are Mounjaro tirzepatide Injections?

Injections of Mounjaro tirzepatide act as the hormones we would naturally produce and have released after eating that help to manage our blood sugar levels. These hormones that are typically produced during the digestive process are what signify to our bodies to release insulin, limit sugar production, and slow our digestive process down. Mounjaro tirzepatide injections are most commonly used to help patients diagnosed with type 2 diabetes manage their blood sugar levels when their pancreas is unable to release the right amount of insulin. It is often used alongside diet and exercise and administered once weekly to ensure that those with type 2 diabetes are able to manage the disease.
How do Mounjaro tirzepatide Injections Works?

The Mounjaro tirzepatide injections work pretty quickly once in your system to react when your blood sugar is increasing and respond by producing insulin, minimizing the risk of enduring low blood sugar. It is also able to help regulate blood sugar levels by decreasing the production of sugar in your liver. This medication is also able to leave users feelings more full for longer as it slows down the speed of the digestive process, and manages the blood sugar levels after eating. It has shown to be most effective when provided as a long-term treatment within a treatment care plan that also includes diet and exercise regimens.
What are the benefits of Mounjaro tirzepatide injections?

For those who have been treated using Mounjaro tirzepatide injections, there have been more benefits provided than easier management of their type 2 diabetes. Weekly use of this medication has also been shown to help patients with overall weight loss, fat loss, and a noticeable improvement in all of their cardiometabolic measures such as blood pressure, BMI, cholesterol, triglycerides, and A1c. Patients who were prescribed weekly injections of Mounjaro tirzepatide were also shown to be more likely to sustain the weight loss results, especially if used as part of a medical weight loss treatment care plan that included regular medical check-ups, the implementation of a new diet, and a new workout regimen.

Additionally, this medication was shown to be less likely to cause side effects or risks compared to the other medications that provide similar results that are available on the market. It is included as being a risk for causing low blood sugars, but the risk associated with Mounjaro tirzepatide was much lower than its counterparts. Most other medications for helping in the management of blood sugar levels are not recommended for those under 18 years of age, but Mounjaro tirzepatide, though has so far proven to be slightly less effective in young people, is still undergoing clinical trials to fully explore its efficacy with helping young people manage their type 2 diabetes with more ease.
Who qualifies for Mounjaro tirzepatide Injections for weight loss?

At this time, Mounjaro tirzepatide injections are not available for use for anyone under the age of 18 years old. If this medication and the many benefits it is able to provide for weight loss is what you are looking for to help you manage your weight, you will need to meet with a medical professional to get a prescription. To be properly used as a weight loss medication, it is recommended that you and a medical professional use it as a supplementary component to your medical weight loss treatment plan. It will be most effective when combined with a healthy diet and exercise plan and is only recommended for use by those who are able to meet regularly with a medical professional to ensure that the treatment plan is still safe and the healthiest approach for you and your lifestyle.

Mounjaro tirzepatide injections are available at Infinite Wellness Hormone Specialist. We serve patients from Scottsdale AZ, Tempe AZ, Mesa AZ, Paradise Valley AZ, Chandler AZ, Phoenix AZ, and BEYOND!