4 Questions to Ask About Ozempic for Medical Weight Loss
The addition of a safe and effective medication such as Ozempic to medical weight loss programs has allowed many more patients to be able to lose excess weight that has been putting them at risk for developing serious, life-threatening health conditions. To get more information about Ozempic weight loss visit us today at Infinite Wellness Hormone Specialist to get comprehensive care from Dr. Vanessa Mack (Dean). For more information, contact us today or schedule an appointment online. Our clinic is conveniently located at 7373 N Scottsdale Road, Suite B270, Scottsdale, AZ 85253.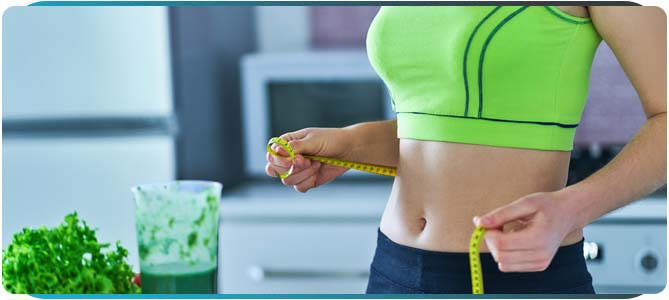 Table of Contents:
Can anyone get Ozempic for weight loss?
How quickly do you lose weight on Ozempic?
How much weight can you lose with Ozempic?
How do you qualify for Ozempic weight loss?
Can anyone get Ozempic for weight loss?

Although weight loss is not its original intention, Ozempic can be prescribed off-label for weight loss by physicians for patients who qualify for a medical weight loss medication. It is a medication that must be regularly injected, gradually increasing in dosage, so it must be prescribed by a health care provider to ensure that the patient is sufficiently educated on the medication, how to administer the medication, and what should be expected while taking the medication. As with most medications, Ozempic does come with some side effects so it will only be recommended for patients who would benefit from the medication, in this case for weight loss, and will be closely supervised throughout the process to ensure that it continues to work and be a safe fit for them.
How quickly do you lose weight on Ozempic?

Typically speaking, patients can expect to start to visibly lose weight while on Ozempic after several weeks. However, it is important to note that every patient will experience their own unique timeline for noticeable weight loss results depending on a number of factors. The success of medical weight loss depends on how well the patient responds to the medication, as it is possible for patients to experience adverse side effects or be unable to efficiently increase the dosage of the medication safely. To optimize the results and to allow patients to experience significant results as quickly as possible, patients will also need to closely follow all other components of their medical weight loss treatment including maintaining a calorie-deficient diet and exercising regularly. With this in mind, some patients will be able to notice weight loss within a couple of weeks of starting the program, whereas others may take several months before their weight loss starts to provide results. In all cases, it can take several months to over a year before the final results can be achieved. If a patient is finding that they aren't experiencing significant results within the expected timeline, it is important that they continue to consult with their supervising physician for the weight loss program to ensure that any changes that should be made are made or that the weight loss program is being followed properly.
How much weight can you lose with Ozempic?

The total amount of weight that each individual patient can lose while on Ozempic also is determined by various factors such as how closely they follow all aspects of the weight loss program, how well their body responds to the medication, how much weight they have to lose to start with, and how long they are able to continue taking the medication safely. Results provided from studies, research, and patient experiences have shown that patients can expect to lose around 15-20% of their original body weight after the total timeline of the program (which is typically around 18 months in duration). The average patient who is closely following all of the related recommendations of the medical weight loss program can expect to lose an average of 5 pounds per month.
How do you qualify for Ozempic weight loss?

To qualify for Ozempic as part of a weight loss program, patients will need to be considered obese, which is classified as having a BMI (body mass index) of 30 or higher, or be overweight, classified as having a BMI of 27 or higher, while also having a weight-related health condition. Some common health conditions that are directly related to weight include diabetes, high blood pressure, or high cholesterol. Ultimately, it will be up to the physician to determine whether each individual patient will be considered a good candidate for a weight loss program that includes Ozempic as there are many different aspects that should be considered to make sure that the treatment will be safe and effective. To see if Ozempic is a good weight loss option for you, please contact our wonderful staff at Infinite Wellness Hormone Specialists today to learn more. We serve patients from Scottsdale AZ, Tempe AZ, Mesa AZ, Paradise Valley AZ, Chandler AZ, Phoenix AZ, and BEYOND!