Ozempic Weight Loss Injections in Scottsdale, AZ
Ozempic injections are an effective new-age method of helping patients lose and manage their weight. At Infinite Wellness Hormone Specialist, Dr. Vanessa Mack (Dean) will support your weight loss journey from beginning to end. Contact us today or book an appointment online. We are conveniently located at 7373 N Scottsdale Road, Suite B270, Scottsdale, AZ 85253.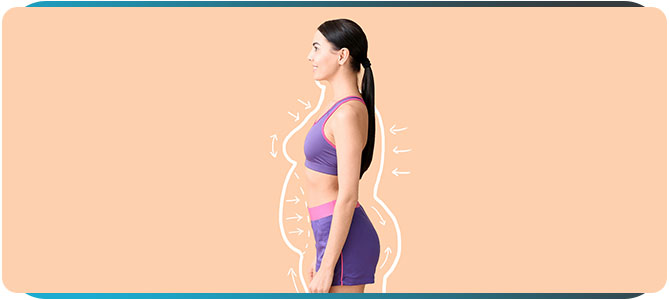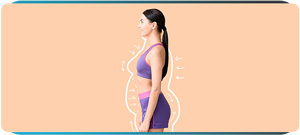 Table of Contents:
What is Ozempic?
How do Ozempic injections work?
What are the benefits of Ozempic injections?
Who qualifies for Ozempic for weight loss?
Many people are now seeking medical weight loss treatment as a means to help them get back to a healthier version of themselves, and to help manage different health conditions that may have developed as they have aged. Medical weight loss treatment is a great way to create a personalized treatment care plan that works for your existing health conditions, dietary restrictions, and daily life. They have proven to be far more successful for weight loss programs as you have a medical professional by your side the entire journey to help make sure that you are staying on track and that everything you are doing is the safest option for you. These treatment plans may involve a healthier diet plan, an achievable exercise regimen, and sometimes medication that supports the process.
What is Ozempic?

Ozempic is an injectable medication used to help patients treat their type 2 diabetes. It is used to work in tandem with other medications such as insulin as well as diet and exercise as a treatment plan to manage blood sugar levels. Administration of Ozempic is a weekly injection under the skin, either done by a medical professional or can be taught to the patient to enable self-administration. The medication has also been approved for use to aid in the reduction of risk for major cardiovascular events including strokes, heart attacks, or even death for those diagnosed with type 2 diabetes and heart disease.
How do Ozempic injections work?

Ozempic works by stimulating the pancreas to release insulin as the body needs it, allowing for lower blood sugar levels through reducing the amount of sugar released by the liver and slowing down digestion to prevent sugar spikes. It allows the body to release insulin at the same rate as those who are considered healthy and without type 2 diabetes.

It is intended to be used as treatment working alongside a healthy diet and recommended exercise levels to be as effective as possible. Ozempic is not recommended for stand-alone use and must be prescribed by a medical professional as an addition to a treatment care plan.
What are the benefits of Ozempic injections?

The most common use of Ozempic injections is for helping those diagnosed with type 2 diabetes to regulate their blood sugar levels, but it has been approved for other uses due to its number benefits. Ozempic has been shown to improve cardiovascular health when included in a treatment plan for those with known heart disease. Many people will receive the weekly Ozempic injections to support them along their weight loss journey as it has been shown to work for those seeking medical weight loss treatment. It has been shown to reduce appetite by slowing down the digestion of food and hindering the liver from releasing too much sugar, which can cause weight loss and also reduce the circumference of waistlines in many patients. The capabilities of Ozempic for aiding in weight loss also include an overall improvement of metabolism to help those with obesity lose weight more efficiently. As with most medications, Ozempic is most effective when used as part of a treatment plan that also includes diet and exercise to allow the patient to achieve the desired results.
Who qualifies for Ozempic for weight loss?

The biggest factor that is considered for determining who is a good fit to use Ozempic for weight loss is a high BMI. One may be prescribed an injection of 2.4 mg of Ozempic one time per week for weight loss if they have a BMI of 30kg/m2 or greater. Those with a BMI of 27 kg/m2 or greater may be prescribed Ozempic injections for weight loss if they suffer from at least one disease that is directly related to their weight. It is also not recommended for use by those who are under 18 years of age. Whether you are a good fit to be taking Ozempic is also dependent on your capability of being able to sustain a healthier diet and exercise regimen to work with the medication for your weight loss treatment plan, it should not be used just on its own to achieve weight loss. Those who are above the noted BMI and are at risk for developing cardiovascular disease may also be prescribed Ozempic.

Ozempic is available at Infinite Wellness Hormone Specialist. We serve patients from Scottsdale AZ, Tempe AZ, Mesa AZ, Paradise Valley AZ, Chandler AZ, Phoenix AZ, and BEYOND!