4 Questions to Ask Your Hormone Specialist
Hormone specialists assess and treat all manner of hormone-related disorders. Do you need a hormone specialist? Are you concerned about your hormone imbalances? You have come to the right place at Infinite Wellness Hormone Specialists, Dr. Vanessa Mack (Dean) offers comprehensive & specialized care. For more information please contact us or book an appointment online. We are conveniently located at 7373 N Scottsdale Rd Suite B270, Scottsdale, AZ 85253.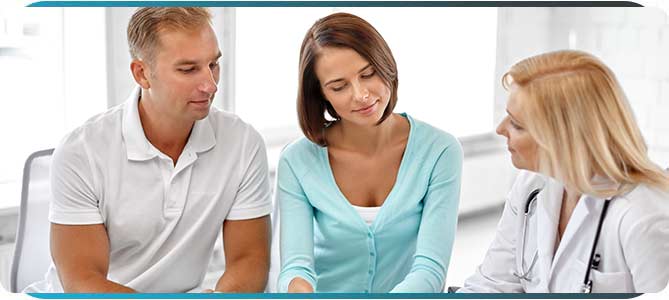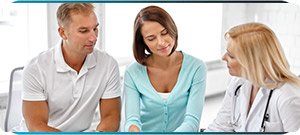 Table of Contents:
How do hormone specialists help me?
What conditions does a hormone specialist treat?
How do hormone specialists check for a hormone imbalance?
How do I know if I need to see a hormone specialist?
How do hormone specialists help me?

Hormone specialists are healthcare professionals who specialize in evaluating and managing hormonal imbalances in the body. They play a vital role in helping individuals understand the complex interactions of hormones and their impact on overall health.

By conducting thorough assessments and analyzing hormone levels through various diagnostic tests, hormone specialists can identify potential imbalances and their underlying causes.

One of the primary ways hormone specialists help individuals is by providing accurate diagnoses and personalized treatment plans. They have in-depth knowledge of the intricate hormonal systems in the body and can determine the most appropriate interventions to restore hormonal balance.

These interventions may include lifestyle modifications, dietary recommendations, stress management techniques, and other strategies to optimize hormone levels naturally.

If you suspect that you may be experiencing hormonal imbalances or have symptoms that could be related to hormonal issues, consulting a hormone specialist can provide you with the necessary expertise and guidance to address your concerns.

Through their specialized knowledge and personalized approach, hormone specialists can help you navigate the complexities of hormonal health and empower you to make informed decisions about your well-being.
What conditions does a hormone specialist treat?

Hormone specialists are medical professionals who specialize in diagnosing and treating a wide range of hormone-related conditions.

They possess expertise in understanding the complex interactions of hormones in the body and their impact on various bodily functions. Hormone specialists address all manner of hormone conditions, including those related to menopause and andropause.

They help individuals navigate the hormonal changes that occur during these life stages and provide comprehensive care to manage symptoms and optimize overall well-being.

Additionally, hormone specialists assess and treat a variety of other hormone-related disorders, ranging from thyroid and adrenal gland disorders to reproductive hormone imbalances.

By evaluating hormone levels, identifying underlying causes, and developing tailored treatment plans, hormone specialists strive to restore hormonal balance and improve the health and quality of life of their patients.
How do hormone specialists check for a hormone imbalance?

Hormone specialists utilize a range of diagnostic methods to assess and identify hormone imbalances in individuals. These methods involve a combination of clinical observation, symptom analysis, and specialized laboratory tests.

Through careful evaluation of a person's medical history, lifestyle factors, and presenting symptoms, hormone specialists can gain valuable insights into potential hormone-related issues. They may also consider the individual's overall health and well-being, as hormone imbalances can manifest in various ways throughout the body.

In some cases, hormone specialists may employ innovative techniques or cutting-edge diagnostic tools to further investigate hormone levels and functioning. The goal is to provide a comprehensive assessment that helps determine the presence of any hormone imbalances and guide appropriate treatment strategies.
How do I know if I need to see a hormone specialist?

Determining whether you need to see a hormone specialist involves paying attention to your body and recognizing any persistent or unexplained symptoms that may be related to hormonal imbalances.

If you are experiencing a range of symptoms such as chronic fatigue, mood swings, decreased libido, weight changes, and sleep disturbances it may be an indication that your hormones are out of balance.

Additionally, if you have been diagnosed with a specific condition like hypothyroidism or low testosterone, or if you are going through a natural life phase such as menopause or andropause, it is advisable to seek the expertise of a hormone specialist.

They have the knowledge and tools to assess your hormone levels through comprehensive testing and can provide personalized treatment plans to address any imbalances.

Remember, if you have concerns about your hormonal health or suspect that a hormone imbalance may be affecting your well-being, consulting with a hormone specialist can help provide clarity and guide you toward optimal hormonal balance.

Hormone specialists are available at Infinite Wellness Hormone Specialists. We serve patients from Scottsdale AZ, Tempe AZ, Mesa AZ, Paradise Valley AZ, Chandler AZ, Phoenix AZ, and BEYOND!