Top Hormone Specialist in Scottsdale, AZ
Dr. Vanessa Mack (Dean) has experience in diagnosing, treating, and preventing conditions and illnesses related to hormones. Visit Infinite Wellness Hormone Specialists today for more information. Contact us or visit us online to book an appointment. Our clinic is conveniently located at 7373 N Scottsdale Road, Suite B270, Scottsdale, AZ 85253.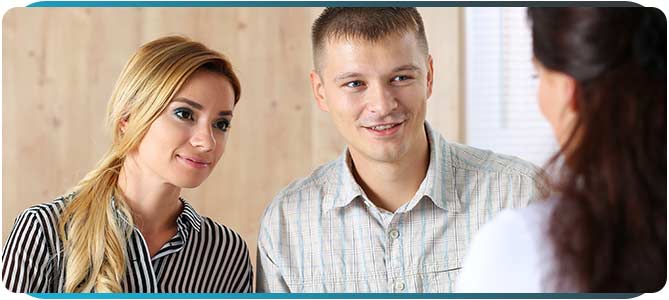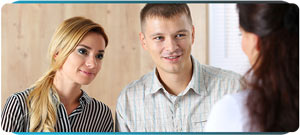 Table of Contents:
What is a hormone specialist?
What does a hormone specialist do?
Why should you see a hormone specialist?
What kind of hormone therapies are available at Infinite Wellness Hormone Specialist?
Hormones are natural chemicals that are produced by the endocrine glands. These hormones serve as messengers in the body. They send signals to various parts of the body to regulate the processes and functions of the body.

When hormones are out of balance your growth and development, metabolism, reproduction, mood, sexual function, sleep, and body temperature can be affected. Hormones are essential to your well-being. If an imbalance happens, it can cause a wide range of health issues.
What is a hormone specialist?

A hormone specialist is a doctor who has expertise in diagnosing, treating, and preventing illnesses and conditions related to hormones. Hormone specialists work to restore proper hormone levels so the body functions properly. Compared to other doctors, hormone specialists have access to the most recent technological solutions. This gives them treatment solutions that are faster and more effective.
What does a hormone specialist do?

A person has more than 50 hormones in the body. Even hormones that exist in small amounts can have a significant influence on how the body functions. Among those functions, hormones regulate metabolism, growth, reproduction, respiration, and sensory perception. An imbalance in hormones is one of the main causes of a number of medical conditions.

This is where a hormone specialist is needed. These medical professionals understand how hormones work and the glands that produce them. This knowledge allows them to diagnose and treat diseases that are caused by hormonal imbalances. The hormone specialist works to restore hormonal balance so that the body can function properly and the patient can live a healthier and more productive life.
Why should you see a hormone specialist?

A hormone specialist specializes in treating conditions related to hormonal imbalances and the network of hormone-producing glands. Hormone specialists diagnose and treat conditions like thyroid problems, diabetes, infertility, growth problems, metabolic disorders, and some cancers. They have a great deal of knowledge in working with hormone-producing glands, such as the pituitary and adrenal glands.

People with diabetes can get great help from a hormone specialist. Hormone specialists can provide more ways of gaining control of blood sugar levels.

Thyroid conditions can make the body's metabolism too fast or too slow. A hormone specialist can help identify which is the problem and can find tools to address this.

A hormone specialist can also help with issues related to the reproductive system. Sometimes polycystic ovary syndrome in women can be traced to a hormonal imbalance. In the case of men, low testosterone can be caused by hormonal imbalance.
What kind of hormone therapies are available at Infinite Wellness Hormone Specialist?

Infinite Wellness Hormone Specialists are at the forefront of hormone pellet therapy. Hormone pellets are a type of hormone replacement therapy that can improve libido. It can help balance the estrogen level in women and testosterone level in men. This helps to produce serotonin, which helps regulate how people feel and can improve energy levels.

Hormone pellets are considered bio-identical hormones. They have the exact chemical structure of the hormones that are produced in the body. Bio-identical hormone pellet therapy delivers these hormones via a pellet that is placed under the skin. Data supports this as being a safe and effective way of hormone replacement therapy.

The pellets are compounded testosterone or estradiol, made from organic materials that have the correct molecular structure of the hormones found in the body. The pellets are compressed into a solid compound about the size of a grain of rice. These pellets are inserted, painlessly under the skin. The pellets release small amounts of the hormones directly into the body.

Medical literature shows that pellets deliver consistent levels of hormone into the bloodstream. This method does not have the kinds of fluctuations that can happen with creams, patches or pills. It also avoids the changes that are sometimes seen in the liver with oral hormone treatments. For women, the pellets last from three to five months, in men, four to six months.

To find out more about the benefits of Hormone Pellet Therapy, visit the friendly staff at Infinite Wellness Hormone Specialists. Your inquiries are always welcome. We serve patients from Scottsdale AZ, Tempe AZ, Mesa AZ, Paradise Valley AZ, Chandler AZ, Phoenix AZ, and BEYOND!